A chunk of scrap steel was hacksawed and then drilled to enable breaking out the waste between the the upper and lower fork.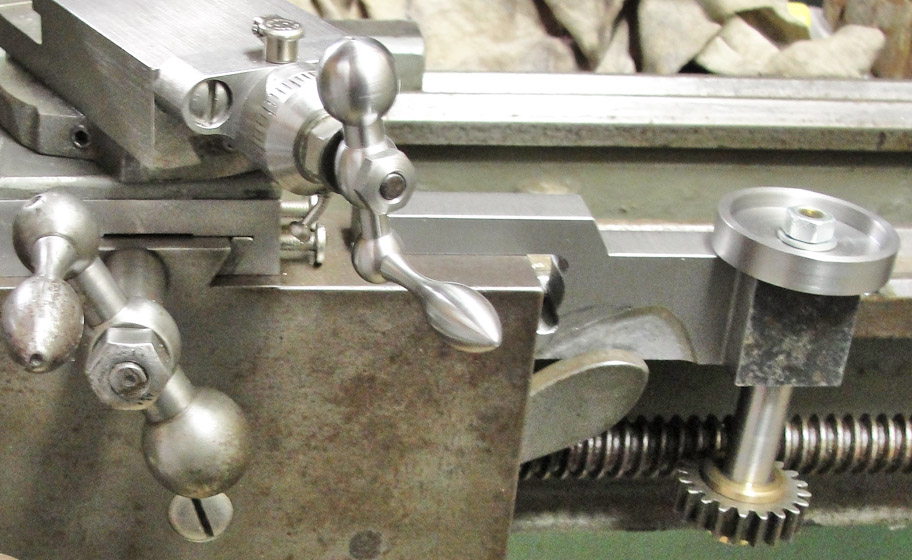 Here the threading dial is partially assembled to test its fit and clearance next to the half nuts.

The axis of the dial's spindle is tilted three degrees to match the helix angle of the lead screw.


The threading dial is clamped in place with a turned-down Allen-head shoulder screw.

The plain spur gear rotates on a bronze bushing to which it is held by a cotter key.